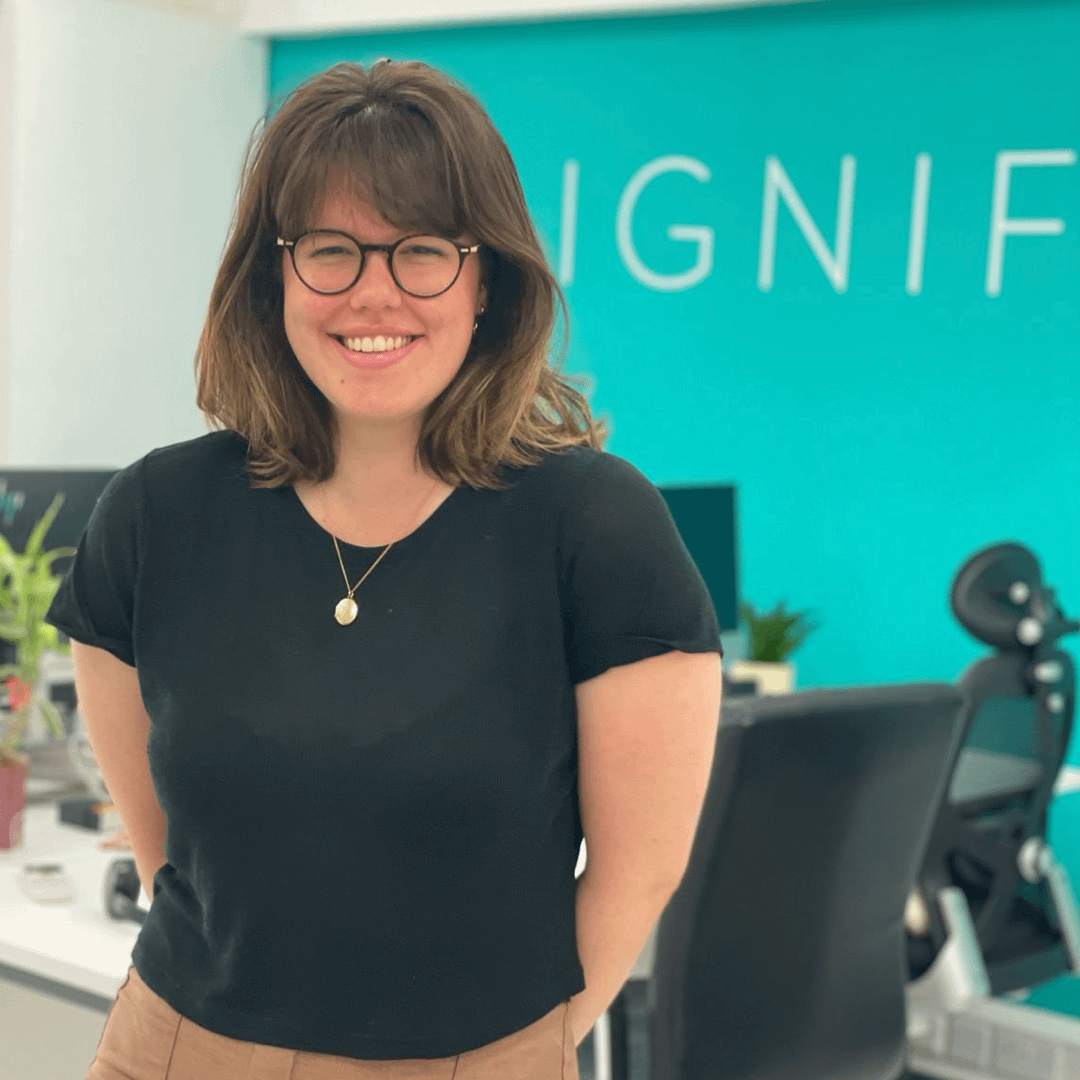 With experience in digital marketing and social media management in the packaging industry, Adelaide brings a focused approach to digital marketing. Her experience includes website design, copywriting, and content creation. Specialising in social media marketing and design work, she has a keen eye for detail, and a penchant for engaging content. Alongside her current skill set, she is looking forward to immersing herself further in the world of digital marketing at Signify.
With a background in social media marketing and communications, Adelaide enjoys figuring out what kind of digital content will be engaging, coming up with concepts for social media posts, and making sure all copywriting is typo-free. 
Social media marketing 

Copywriting 

Creative design
Best travel destination : Denmark 
Guilty pleasure : Reality TV
Dinner guest : David Attenborough 
Drink of choice : San Miguel
Ready to get started? Speak to our team today and find out how we can help you build your brand and generate high quality leads.
SIGNIFY(verb) to be a sign of 'TO SIGNIFY CHANGE'